Current # of vehicles
For Sale By Owner:
97
Sell Your Car Without The Risk!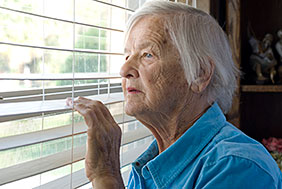 Thousands of people fall prey to bad deals and theft every year when they try to sell on Craigslist from their home.
At Private Party cars you sell your car with less effort, you get more money, and most importantly, you keep your family and your home safe!
It is always best to meet the buyer here at our office and complete the sales process here under Video Surveillance. This helps you protect yourself from "Low Ballers" and "Fraudsters."
Your Place or Ours?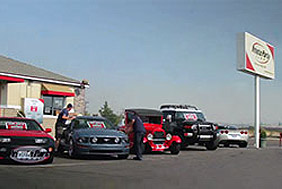 Instead of having strangers come to your home, potential buyers come to Private Party Cars to find your vehicle. When a buyer is serious, they contact you directly - but meet you here. The safety of your home is not put at risk. You are able to meet with your buyer here in our office and
enjoy the selling experience without the worry of meeting strangers or scammers at your home.
This is a win-win situation for both buyer and seller.
Complete Your Sale under Video Surveillance.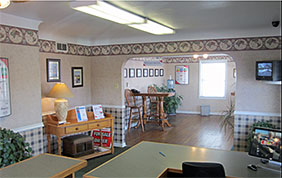 Just like a bank, we offer a safe, well-lit, video-monitored office for you to complete your sale. This discourages scammers. We also provide fraud awareness precautions ensuring that everything is being done "on the level." This helps to keep Fraudsters away and eliminates them from dealing with you and the problem solves itself!
We are here to help you sell your car quickly and safely!
No Shady Deals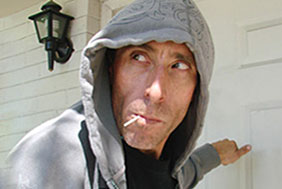 Get our No Stranger Guarantee!
Nothing is more frustrating than having a stranger low-balling you in your own front yard. When you sell your vehicle here at Private Party Cars, You Get Top Dollar. You are able to meet your buyer here, in a professional setting, without the worry of dealing with a scammer. Also, since texting became popular over the last decade, our experience has been that most texts are bogus. We rarely see a successful sale with the buyer initiating the purchase with a text.
Other Ways Private Party Cars Keeps You Safe
Below is a list of safety precautions provided at Private Party Cars that will help keep fraudulent buyers away from you.
We are here to help you with all the necessary DMV paperwork - from start to finish.
If you're transferring the remainder of a vehicle warranty to the new owner, have the original warranty documentation on hand. Include contact information for the warranty provider so the buyer can readily get the balance of the warranty put in his name.
Outside of transferring a warranty, we recommend that you make it clear in writing that there are no implied warranties when you sell your used vehicle. You should fill out an "as is" form that we provide here. This ensures that the buyer acknowledges and understands that they are accepting all future responsibility for the repair and maintenance of the vehicle.
If you owe money on your vehicle, not a problem! We have been helping hundreds of sellers with the sale of their vehicles for over 30 years now.
We are here to show your vehicle for you and we can also assist in taking someone for a test drive so you don't have to.
If your buyer is paying you with a Cashier's Check we always recommend going to the bank to verify it is a legitimate Cashier's Check. When the buyer is ready to purchase your vehicle, we are here to walk you through the sales process and help you close the sale. We help verify the currency is not counterfeit.
Be wary of anyone who makes an offer to buy your car "sight-unseen," especially buyers located overseas. This is often part of a larger scam to pass a bad check or to get the title of the car without paying for it.
A prospective buyer who wants to work out a payment plan for your car is likely up to no good. Private Party Cars strongly advises against agreeing to a payment plan, regardless of the terms. In these scenarios, the buyer typically gets you to agree to a payment plan, frequently with substantial interest, only to leave you with an initial payment (which may or may not be fraudulent) and disappear with your car.
In Nevada, the license plates are removed by the seller, at the time of sale, then returned to any local DMV Office. It is NOT A GOOD IDEA to leave the plates on the vehicle after you have sold it. The new buyer is responsible to register the vehicle or obtain a moving permit in order to drive it away.
Learn More About Car Sale Fraud & Scams -
click here