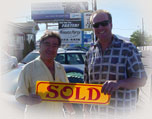 "I sold my Dodge Viper in 6 days. Thanks again Private Party Cars."
- Dr. Monibi
2000 Dodge Viper


Featured Vehicle

2007 Jeep Liberty

---
Monday - Friday
10:00am to 5:00pm



Saturday
10:00am to 5:00pm



Closed Sunday


---

We welcome your comments
"We're here to help you save time and money when buying or selling a privately-owned vehicle. To contact us, feel
free to visit, call, fax or e-mail us. Our hours are 10:00am to 5:00pm Monday through Saturday."



Private Party Cars
2190 Mill Street
Reno, Nevada 89502
Phone: (775) 323-4478
Fax: (775) 284-7355
E-mail: info@privatepartycars.com






Please Note: These are "privately-owned" vehicles. If you have questions about any vehicle featured on this website, please contact the seller directly for the quickest and most accurate information (contact information for all vehicles is included with every vehicle's profile).